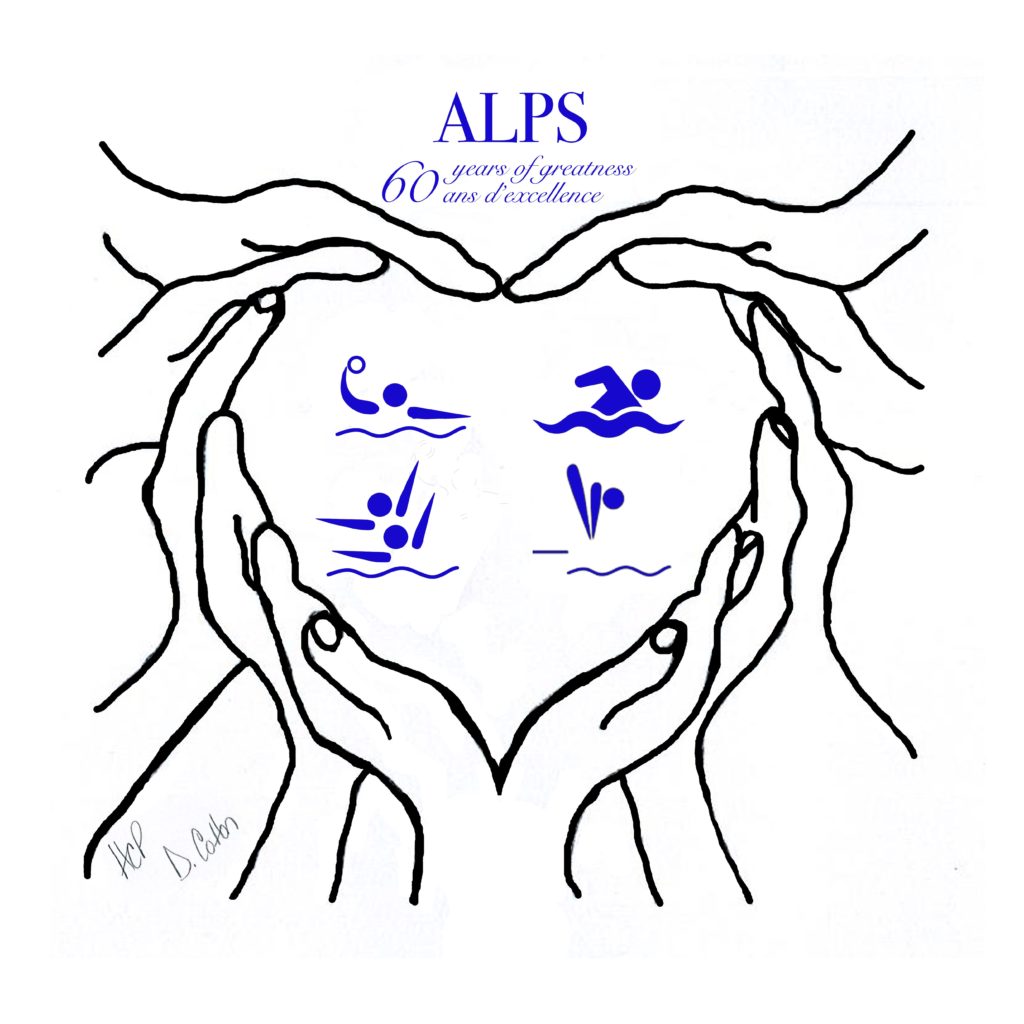 Welcome to the 2017 season of ALPS!
This year is a special one for the ALPS community; we are celebrating our 60th anniversary. For this occasion, we had a 'new logo 'contest and the winner is from Hudson Community Pool. I truly feel that it demonstrates the 'it takes a village' philosophy we have at ALPS.
Our goals for 2017 include; promoting a safe environment for our children to learn and develop a love for our aquatic sports – diving, water polo, synchro and swimming; introducing these sports to as many children as possible and watching them flourish in the sport(s) of their choice; and encouraging inclusiveness and diversity, as we gain ground with our para-athletes.
Over the last 60 years, there have been tens of thousands of volunteers who have given their time and effort to the cause. To all of those very generous people, I lift my hat and say a heartfelt Thank You. Without you, we would not be here today providing fun, safe and friendly summer aquatic sport competitions.
Mentoring our volunteers is especially important to provide continued support which will sustain the durability of ALPS for years to come. Mentoring our children promotes self-esteem, sense of belonging and pride. This is all a part of a solid foundation the kids can build on for the rest of their lives.
My wish for ALPS on its 60th anniversary is longevity. May it see 100 years!
I would like to thank all our current volunteers; pool committee members, officials, competition volunteers and your ALPS Executive, without whom my job would be very difficult. THANK YOU!
Happy 60th Anniversary ALPS!!
Welcome back Riverside!
My best wishes go out to you all and let's have a great 2017 season!
Lynn Lécuyer
ALPS president